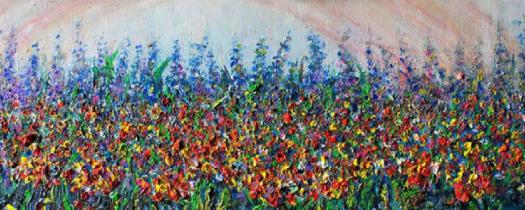 Expressions of Imagination
CLE's Temporary Art Exhibition Program is a free initiative available to artists. The purpose of this program is to showcase the diversity of arts and culture of the Cleveland Plus Region. Individual artists, cultural institutions and arts organizations are afforded opportunities to exhibit their collections of original artwork and photography in the airport. Submissions are reviewed by an Artists Review Panel and each approved proposal is assigned an exhibit start date based on the exhibition calendar. The duration of exhibits is up to six months depending on the nature of the exhibit. Selected exhibitors will not be compensated; however, installation and curatorial support will be provided as needed. Artists will also be featured at the art site as well as on the airport's website.
CALL FOR ARTISTS: Expressions of Imagination
SUBMISSION DEADLINE: July 3, 2017
EXHIBITION DATES: August 1 - January 31, 2018
CLE is currently seeking works from artists working in any two-dimensional mediums including reproductions of original works such as giclées and lithographs. CLE Temporary Art Exhibition Program announces its "Call for Artists" for its upcoming juried exhibition, "Expressions of Imagination," running from August 1 through January 31, 2018. All artists (18 and over) are invited to submit their artwork. CLE is looking for work that inspires your creativity and makes the most imaginative and otherwise impressive use of various mediums including oils, acrylics, watercolors, photography, pencil, charcoal, graphite and other mediums.
Display Sites The Public Gallery is located on Concourse A. It features a display wall area that accomodates 43 - 30" x 30" framed images. Minimum size of selected artwork is 16" x 20" up to a maximum of 28" x 28".
Selected artwork must be exhibition quality and not matted or stretched. CLE will mat and frame all artwork in 30" x 30" Nielsen metal frames.
Click here to download the full proposal requirements