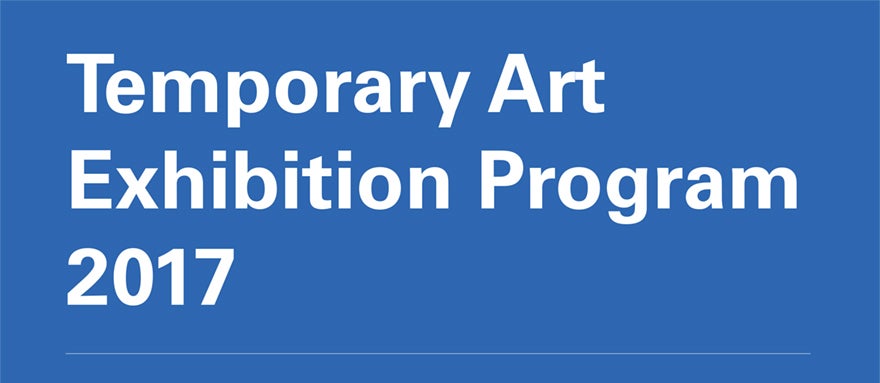 Call for Artists - Wet Paint
OVERVIEW
CLE's Temporary Art Exhibition Program is a free initiative available to artists. The purpose of this program is to showcase the diversity of arts and culture of Northeast Ohio. Individual artists, cultural institutions and arts organizations are afforded opportunities to exhibit their collections of original artwork and photography in the airport. Submissions are reviewed by an Artists Review Panel and each approved proposal is assigned an exhibit start date based on the exhibition calendar. The duration of exhibits is up to six months depending on the nature of the exhibit. Selected exhibitors will not be compensated; however, installation and curatorial support will be provided as needed. Artists will also be featured at the art site as well as on the airport's website.
CALL FOR ARTISTS: Wet Paint
SUBMISSION DEADLINE: December 22, 2017
EXHIBITION DATES: February 1-July 31, 2018
THEME: CLE is currently seeking works from artists working in any two-dimensional mediums including reproductions of original works such as giclées and lithographs. CLE Temporary Art Exhibition Program announces its "call for artists" for its upcoming juried exhibition, "Wet Paint," running from February 1 through July 31, 2018. All artists (18 and over) are invited to submit their artwork. The show is open to any subject matter as long as it is two-dimensional and uses any type of paint.
DISPLAY SITES
The Public Gallery is located on Concourse A. It features a display wall area that accomodates 43 - 30" x 30" framed images. Minimum size of selected artwork is 16" x 20" up to a maximum of 28" x 28".
Selected artwork must be exhibition quality and not matted or stretched. CLE will mat and frame all artwork in 30" x 30" Nielsen metal frames.
PROPOSAL REQUIREMENTS
Individual artists wishing to submit must be at least 18 years of age and live in the Northeast Ohio region. Submissions should include the following:
• Signed and completed CLE Temporary Art Exhibition Application Form.
• Provide a brief explanation of your submission.
• Submit a CD or flash drive with digital images (JPEG files only) of up to 10 individual works in high resolution JPEG format with your name and entry title. Each image should be labeled with artist's first initial, last name and image title. For example, JDoe-Title.jpg. Also include artist's bio (50 words or less). NO EMAIL SUBMISSIONS
• Please include a self-addressed stamped envelope if you would like your submission returned. (All proposals will be discarded after 30 days. 
SUBMISSION DEADLINE
All proposals must be received no later than December 22, 2017 – 4:00 p.m. POSTMARKS WILL NOT BE ACCEPTED FOR THIS DATE AND PARTIAL SUBMISSION WILL NOT BE CONSIDERED FOR REVIEW.
EVALUATION CRITERIA
• Submittal captures the vision of the project.
• Cultural, educational and/or artistic merit
• Originality, imagination and presentation of content
• Feasibility of proposal
ACCEPTANCE
After work has been accepted, a substitution cannot be made. Artwork must remain in the display area for the entire exhibition time frame. No early withdraws.
Click here to download the full proposal and requirements